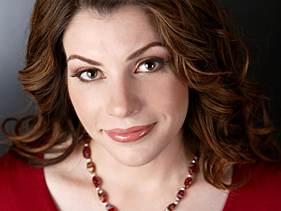 As I'm sure most of you have already heard, Midnight Sun, the promised future book from Stephenie Meyer, has been put on hold indefinitely after about 150 pages of it was leaked online.
The leaked file contained direct photographic scans of a spiral-bound notebook with hand-numbered pages, posted online by a website of anti-Twilighters. After the initial buzz across the internet, Stephenie found out and announced that due to the ordeal, she has stopped writing on the book, and gave the chapters away for free on her site. This prompted an uproar of media attention, causing many anti-Twilighters to immediately lash out at Stephenie and proclaim that she is only making it worse by dropping the book, calling her reaction 'childish'.
These people are gravely misguided. If you are looking for someone who is childish, turn instead to a certain group of so-called Twilighters who have taken what they wanted from Stephenie and then stabbed her in the back on the way out.
In recent months, I have seen a surge of hate directed at Stephenie from people who formerly called themselves her fans, surpassing any resemblance of even remotely constructive criticism and instead trashing her latest book, Breaking Dawn, over its very plot, as if they have any right to dictate what happens in any of Stephenie books. Even worse, Stephenie herself has fallen victim of completely irrelevant attacks. I honestly do not see what being a Mormon or Stephenie's hairstyle has to do with writing or books. And yet people in recent months have relentlessly attacked Stephenie as if because she is famous, she is some sort of sub-human who deserves whatever she gets: be it a battering of hateful websites or the illegal distribution of her unfinished novel.
Just because Stephenie is a celebrity author does not mean that she writes her books any different than any other writer out there. Stephenie did not write to get famous. In fact, Twilight came out at a time when vampire and romance books were far from 'in'. She just wrote a story, and became popular so fast she still hasn't had a chance to come to terms with how famous she really is. It wasn't until recent months, after being all over MTV, one of TIME's Most Influential People, and on major news, that she removed her family photo from her website to protect her children from media scrutiny.
People are proclaiming that 'Stephenie should know better than to give drafts out to her friends' but they are overlooking the fact that Midnight Sun has been partially written for years. These pages were done long before Stephenie was world famous, and probably given or shown to people before she ever dreamed that her works would even be leak-worthy.
Blaming Stephenie for trusting her friends is absolutely idiotic. At the moment, I have 100 pages of my second book floating amongst my friends, which won't even be heard of by the world until months after my first book comes out (even my publishers have not seen any of it). These pages are rough, unedited early cuts that I let certain people read just to see what they think about it.
Even though I am a literary flea, if I were ever to become half as popular as Stephenie, and one of my trusted friends were to distribute my unfinished draft publicly, I would not only feel enormously betrayed but I would probably react in exactly the same way and feel like withdrawing from the work entirely. People who are not writers do not understand the large amounts of emotion required to write a book. Things grow as you write them- ideas are used and ideas are tossed out. You are basically putting a piece of your soul into it, and if somehow it is taken while still growing, it is like someone has stolen your secret diary and read the most embarrassing lines to the world.
Other people, again, compare Stephenie to JK Rowling, and say that Harry Potter was leaked plenty of times and was still released. But there is absolutely no comparison. When Harry Potter was leaked, it was always finished, edited copies of the book that was about to go to printers. This is an incomplete, unpolished draft printed by Stephenie herself that was never meant to be seen by anyone besides people she knew. A better comparison would be someone breaking into JK Rowling's home and stealing her writing notebooks.
I can only imagine how it is for Stephenie right now. The ordeal was all across the newspapers and covered the front of Yahoo.com for two days, more popular even than Britney Spears agreeing to be at the VMA's. The entire world has gotten a peek at something that was incomplete.
I wrote a few months ago about how Stephenie is like a mother to all of her fans. It seemed that everyone agreed with me. Times have obviously changed. Take a step back, look around at what is happening, and try to imagine how she must feel now: these people she trusted as her fans suddenly turning against her.
I am not against criticism. I am not against people who do not enjoy Twilight, or Breaking Dawn, or even people who do not like Stephenie in general. But the relentless battering of Stephenie from her own former fans has come to such a maddening point, I honestly don't blame her if she decides never to release Midnight Sun at all– or at least until her real fans show some respect for all she has put up with so far.
If you want to show your support for Stephenie Meyer in the wake of all the negative people trying to bring her down, please consider this petition that was emailed to me by one of her fans. I think now is the time for the real fans to come together.
ADDED: I decided to make some Support Stephenie Meyer buttons for people to post on their Myspace/Xanga pages. Check them out on the TwilightGuy downloads page, and show your support to Stephenie.