Stephenie Meyer Is Not Punishing Her Readers
September 20th, 2008 at 12:14 am by --KALEB NATION--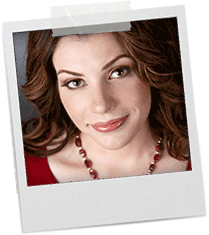 After I posted my original article defending Stephenie Meyer's decision to put Midnight Sun on hold, I received more emails and comments supporting what I had said than I have received for any single article before. The fact that so many media venues have relentlessly attacked Stephenie since the leak is appalling, and my best reward was when many of the people who read my article told me they subsequently understood her decision a little better because of it.
However, since I published that article, even more trouble has arisen. For some reason, many people are under the impression that by Stephenie putting Midnight Sun on hold, we are being 'punished' for what a small group of people did. Nothing could be farther from the truth.
For some reason, there is a misguided notion that writers are simply machines with fingers, typing away at stories that write themselves with no emotion or thought involved in the process. With some stories and many non-fiction books, that could easily be the case. But a great number of writers put emotion into their work and connect with it far deeper than simply penning words onto a page and publishing it.
Any writer who is emotionally connected with his or her work can tell you that a shattering event, such as a divorce, death in the family, or a deep betrayal of trust (such as what happened with Midnight Sun) can severely damage the ability to write a moving piece of fiction. In the book "How To Be Your Own Literary Agent", Richard Curtis* writes:
" [pg 187]: As an author myself, and a friend or agent of many other writers, I can testify how tightly interconnected the personal, financial, and creative elements of an author's life are. Trouble in one area almost invariably indicates trouble in the others."
This may not be for all authors: but many of us write with emotion, and when our emotions are affected, the writing will inevitably suffer.
You have to take a step back and seriously think about what people are claiming: Stephenie has postponed Midnight Sun to punish those who leaked it, and inadvertently punish her fans as well? How in any way would delaying the release of Midnight Sun punish the people who posted it online? If anything, that would be exactly what they wanted.
On the contrary, the decision to put Midnight Sun on hold is to me more of a display of how much Stephenie cares about her fans and the world she has created. Even on the basis of simple economics, the fact is that if Midnight Sun was to be published, it is a guaranteed international bestseller; and simply by attaching it to the Twilight franchise will generate millions in revenue no matter what is written between the covers.
I know to many of the critics it might sound like a outlandish idea, but maybe Stephenie does care more about her readers than the fame, publicity and money to be made from her writing. It would be far more of a punishment to the Twilight fans for her to just continue writing the book with her heart not into it, and put out something that is lacking feeling simply to add another book to the series. Perhaps she wants to write something that is good, with her heart in it, rather than something that is put out just for the sake of publishing.
Nowhere did Stephenie say she would never publish Midnight Sun. That is a rumor that has been going around and spread by multiple news websites, and it is false. From her statement:
"[...] In any case, I feel too sad about what has happened to continue working on Midnight Sun, and so it is on hold indefinitely**."
Stephenie has put the work on hold: not canceled the project entirely. Most of the frenzy has no basis.
I certainly do not claim to know everything that goes on behind the scenes or to represent what Stephenie may be planning. But I do know that the strength to set aside a project that is worth millions in favor of what is best for her readers is something that Stephenie should be admired for.
ADDED: If you are a fan and would like to help support Stephenie, please consider being a part of our Youtube project. Submissions end on September 25.
——
*Richard Curtis is my literary agent and has worked with authors for over 30 years. More info on him can be found here.
*Indefinitely (AH Dictionary): ADJECTIVE: Not definite, especially: a. Unclear; vague. b. Lacking precise limits: an indefinite leave of absence. c. Uncertain; undecided:
Posted in Uncategorized
Tags: Midnight Sun, Stephenie Meyer